School Of (Fish)
Commission challenge: create an iconic work
in collaboration with a Grade School student.
"Better Together" was the Edina School District theme.
With Artist Alex Wyatt
Communities are like fish swimming—better together
Heaney The Sculptor's Dog
Collaborating with Master Wyatt in studio.
The Site
Centennial Lakes Park, Edina.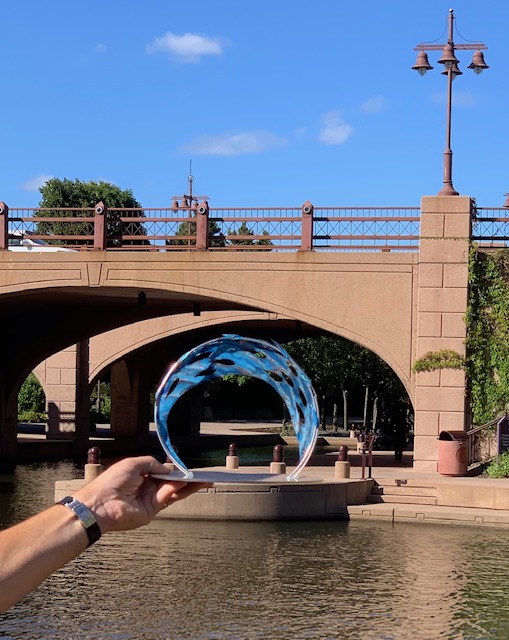 Our response
Patinated bronze and glass arch is a school of fish seen from above.
Art Glass Fish
awaiting the kiln
A school of
fish fill the studio