Seaside Sculpture Project. Phase 1.
Making art out of the beauty of debris. Hurricane Matthew in this case.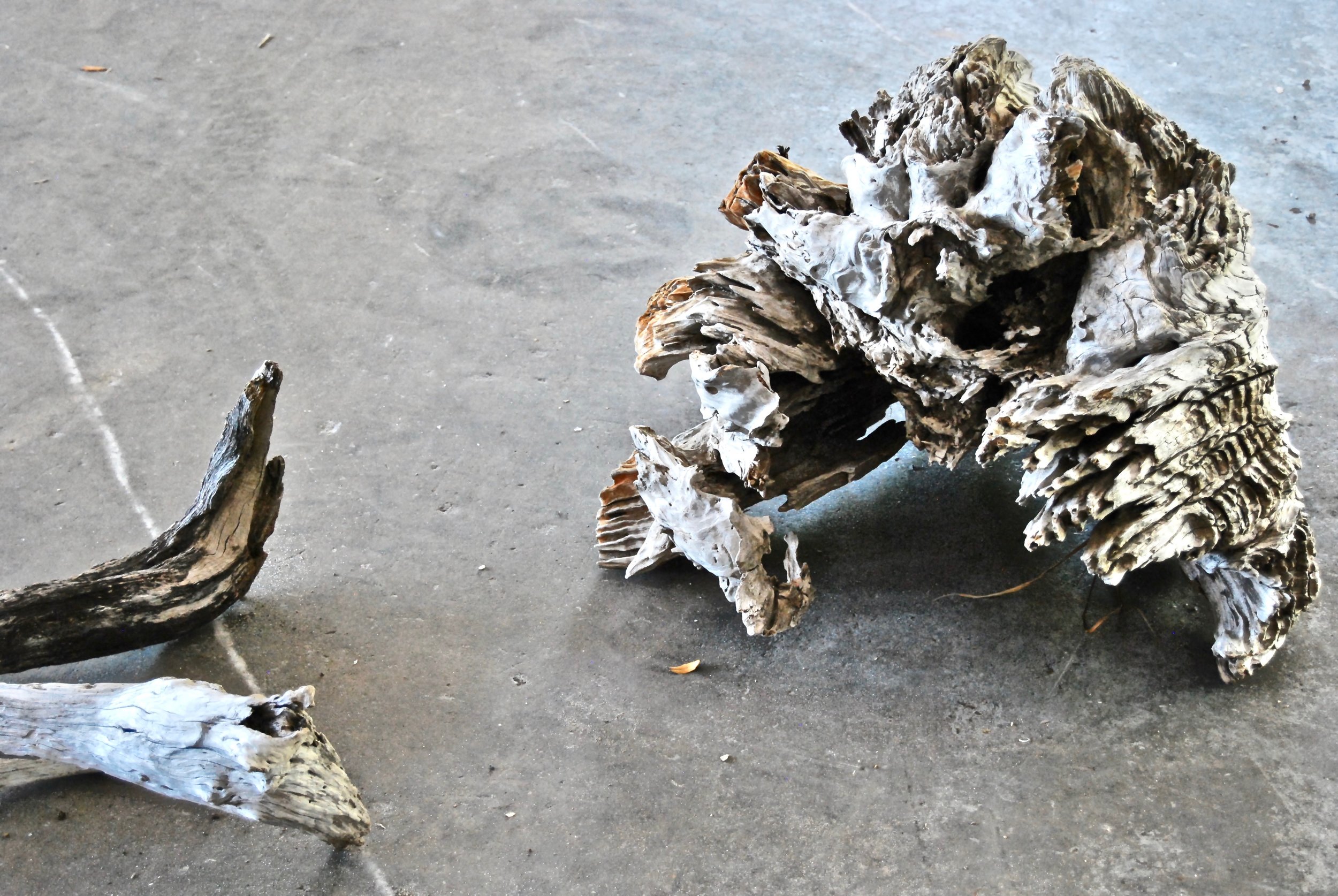 Sited on Amelia Island, Florida 2017-18
A maquette (model) is created.
Oarsman Before The Sun : One Can Always Rebuild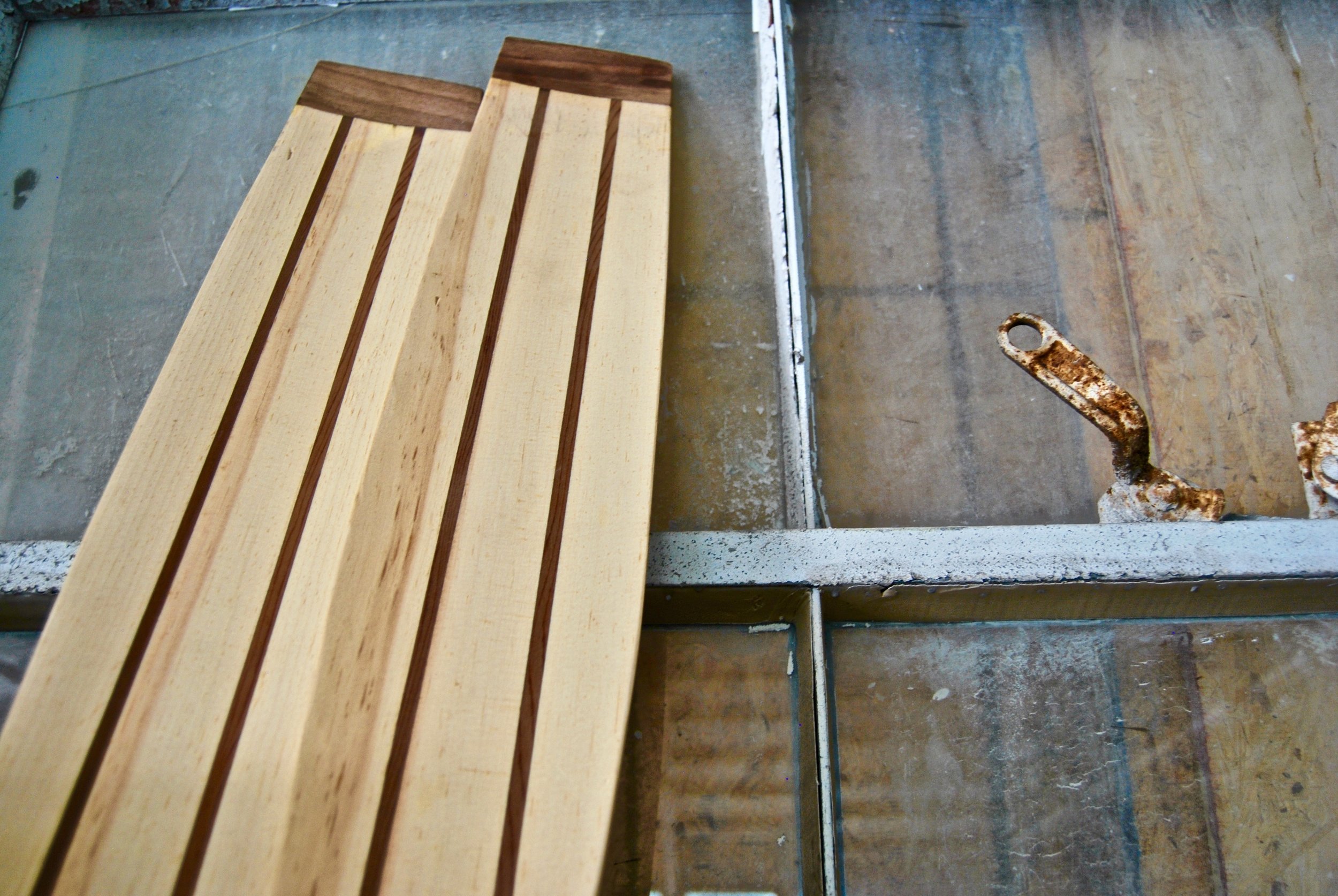 Oars donated by Urban Boatbuilders
A Cat. 2 Hurricane-resistant frame is built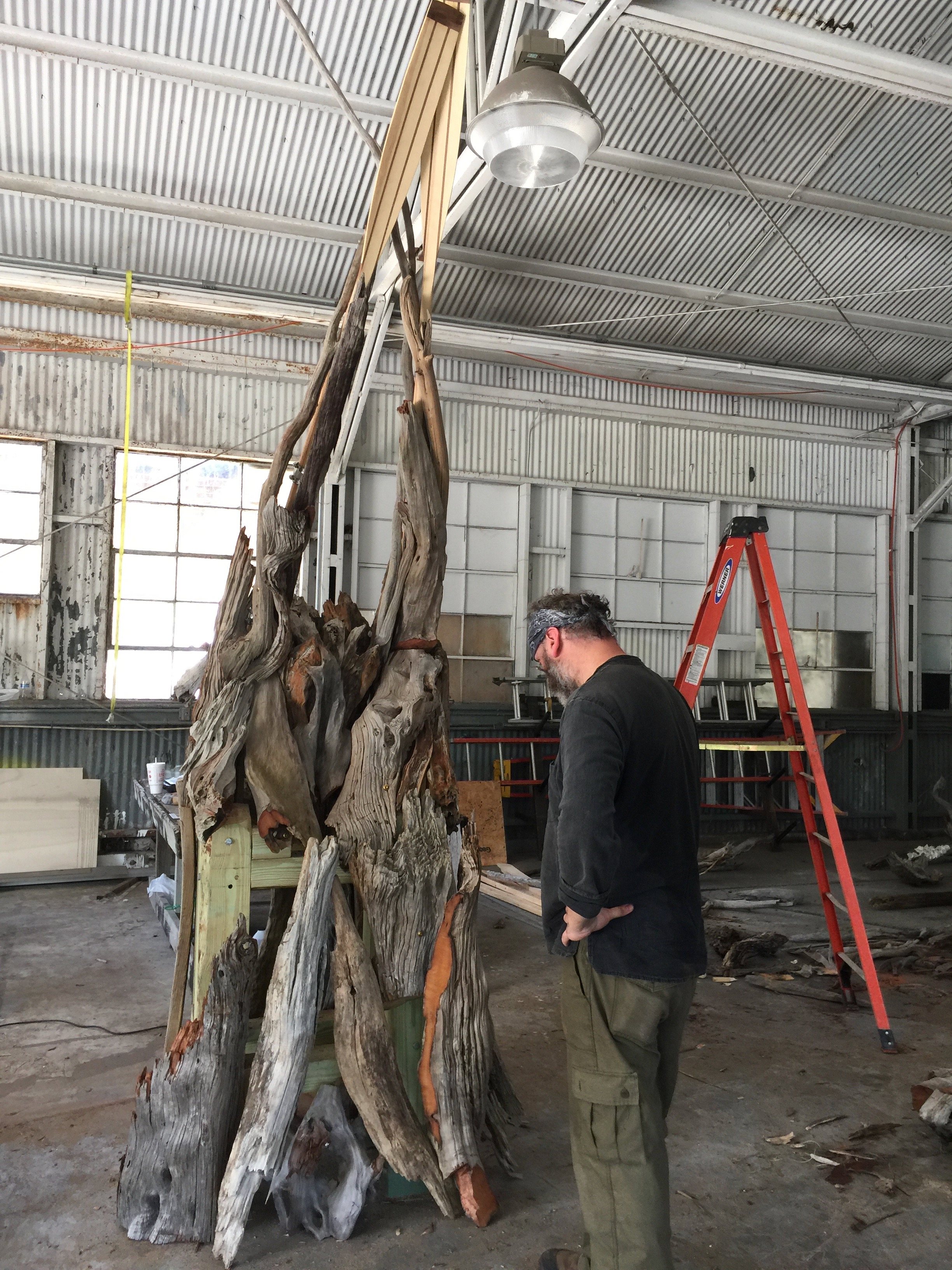 Like a puzzle.
Out for a cup of tea
Oarsman ready for Preview
Public invited.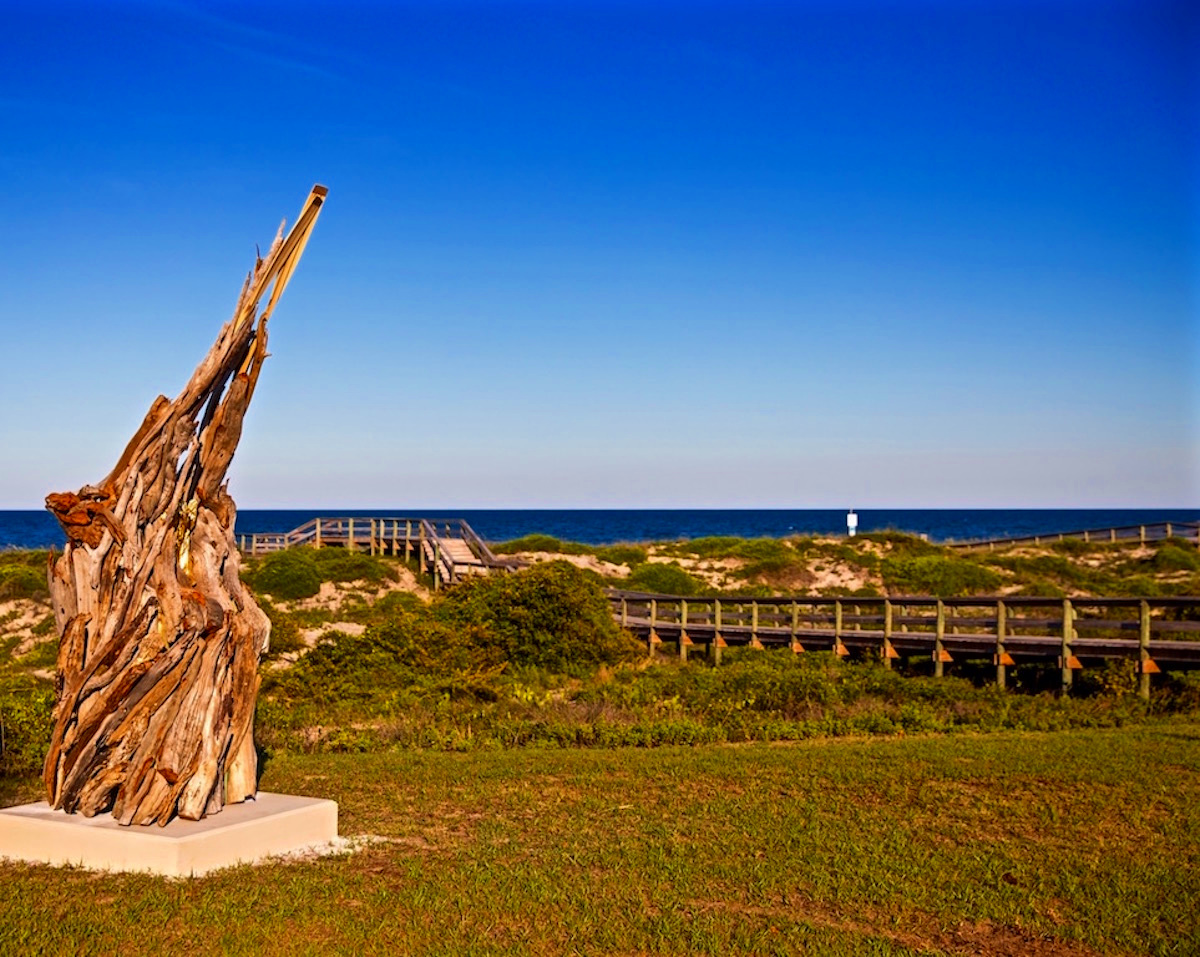 The final work on loan for one year.
24K gold "head" (Detail) Oarsman Before The Sun
Detail from Oarsman Before the Sun
Residents protected Oarsman from next hurricane–Irma.
Shrink wrap and a "sad face" kept the work safe.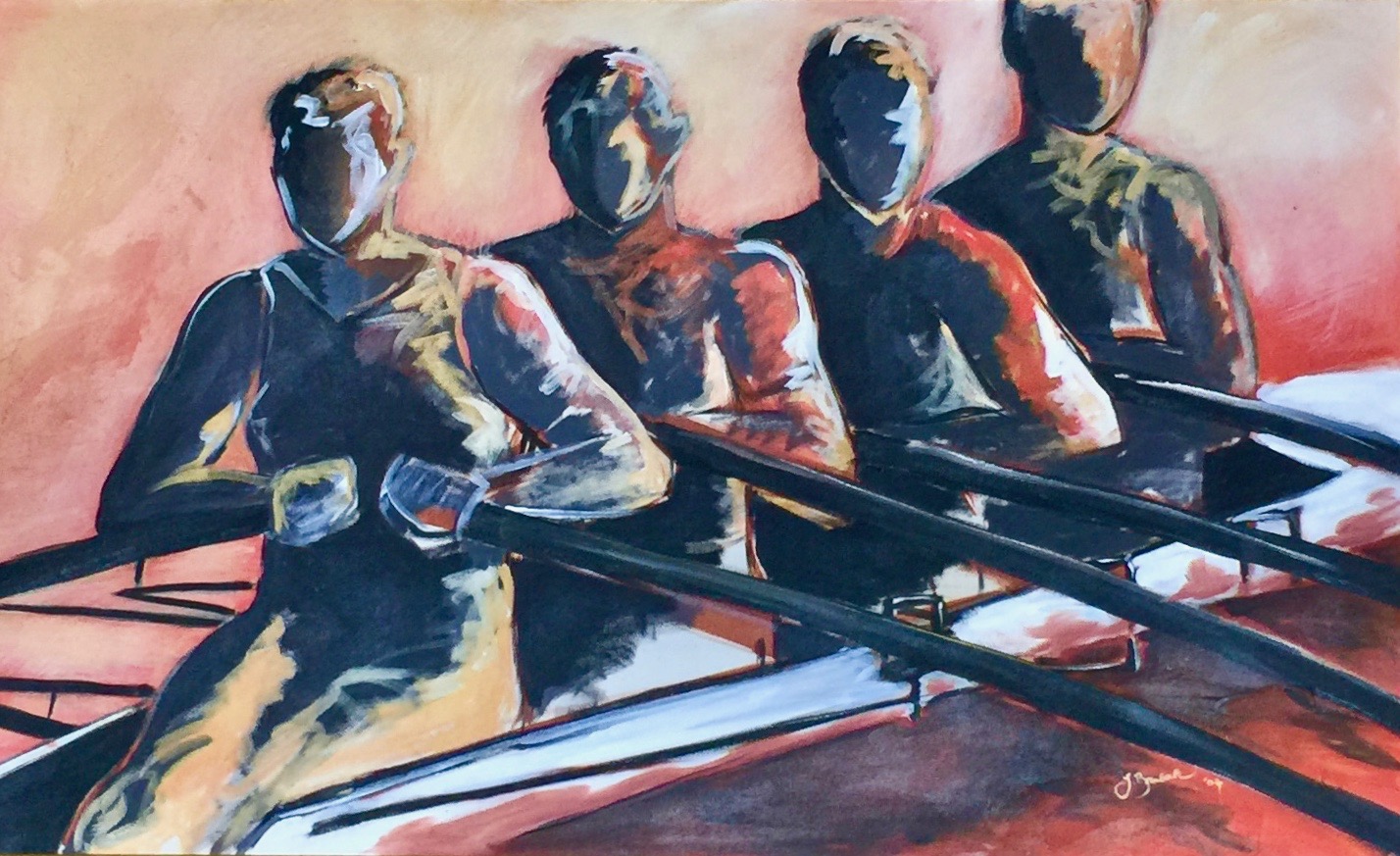 The Minnesota Boat Club: Phase 2.
St. Paul, Minnesota 2019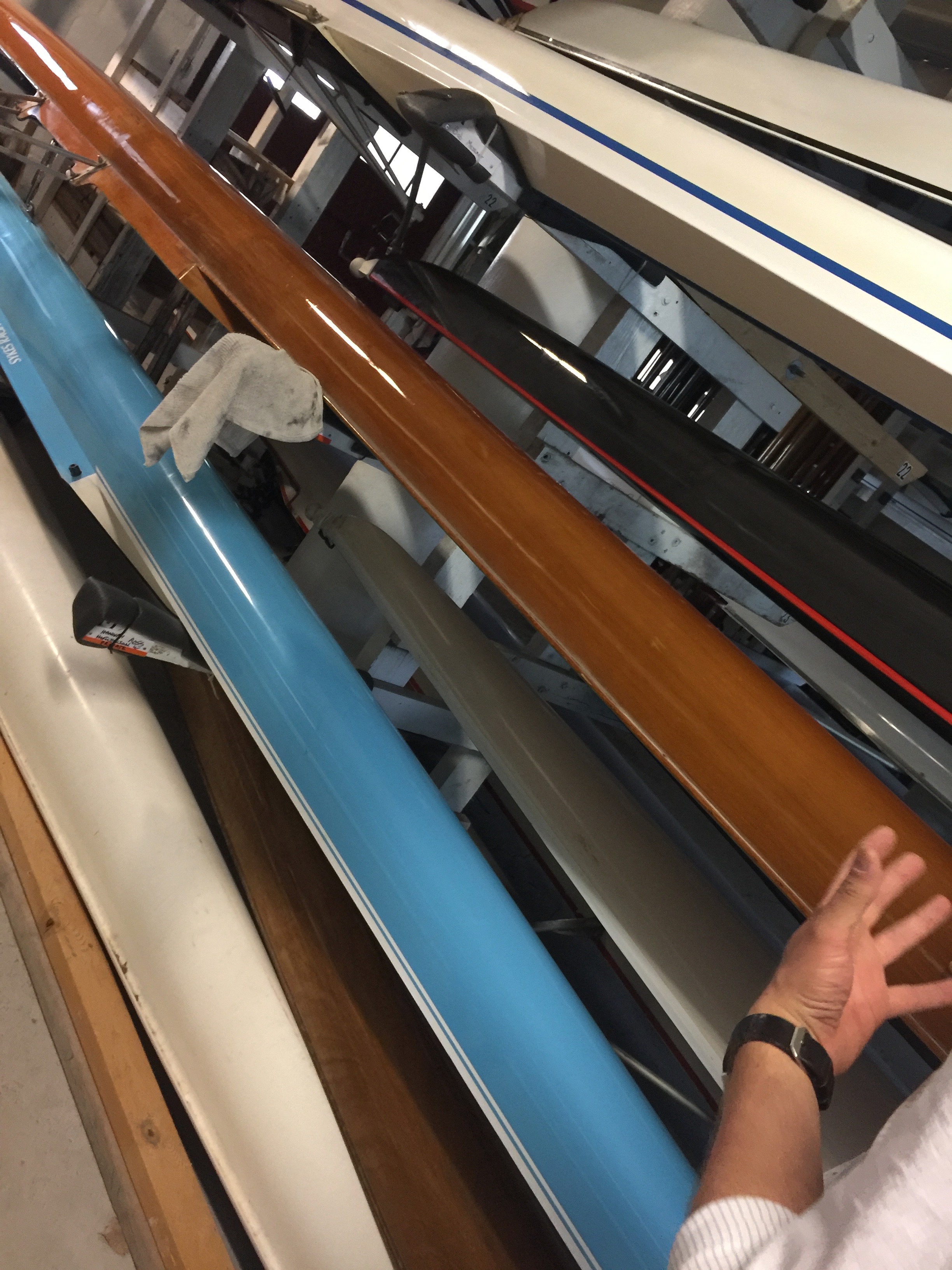 Boats
Minnesota Boat Club state's oldest Non-Profit.
Raspberry Island and the Club
are in danger of being overrun every spring by debris.
Spring Flooding 2018
Oarsman could provide a "break"
to keep the flooding from destroying the Club.
Inspecting the site
Oarsman will overlook the river
The Minnesota Yacht Club
In progress….